Renee Lukas: A Writer's Story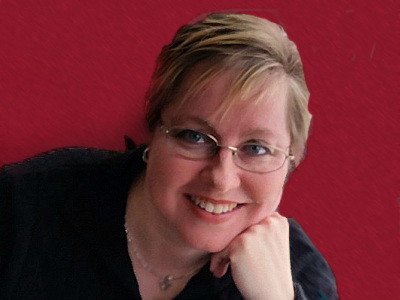 I was born in 1970—when there were records instead of IPODS, disco was not yet lame, people wore polyester pants and Elvis was still alive. I grew up in Tennessee, and have lived in Ohio, Florida, Connecticut, Colorado and Massachusetts.
I got my B.A. in Motion Picture History, Theory & Criticism from Wright State University in Dayton, Ohio. Due to the high demand for film theory majors in the world, I went into advertising and marketing to pay the bills.
Novels
Some say I write lesbian fiction. Some say I write comedy. I'd like to think my stories capture something about our shared human experience, how we navigate the situations in our lives that really test who we are inside. My novels:  The Comfortable Shoe Diaries, Hurricane Days, and Southern Girl are all available at Bella Books and Amazon.
Latest News
My fourth novel,  In Her Eyes, is the sequel to Hurricane Days and is out now! Also available at Bella Books and Amazon.
Screenplays
Some exciting things are on the horizon. . .think television. . .But I'm sworn to secrecy for now, so check back soon for more updates!
My feature-length screenplays have earned the attention of many in Hollywood–made the quarterfinals of the Nicholl Fellowship Competition, sponsored by the Academy of Motion Picture Arts and Sciences– the same guys who do the Oscars. (I love to say that.) I was also a semi-finalist in the Slamdance TV pilot contest.
Screenwriting Consultation and Editing
I now teach screenwriting to anyone who will listen. I provide coverage for screenwriters and offer freelance writing and editing services for screenplays and web content, as well as fiction and non-fiction manuscripts. Please check out my "Writing & Editing Services" page.
For more information about me, check out my author profile at The Lesbian Review.